News & Updates

Keep up to date with the site
Cointiply: Highest Paying Faucet, Offerwalls, and a Mining Game that Pays You
We are happy to announce Cointiply, the highest paying faucet and offerwall, plus our brand new Cointiply Mining Game! We have lots of innovative features that make Cointiply fun and profitable for our members, and we're consistently in FaucetHub's Top Ten.

We have a great support team, a high-paying referral program, browser mining, and many new features in development. Plus, with today's Bitcoin prices, each Coin is worth more than 1.2 satoshis.


Cointiply Faucet
Spin the
Cointiply faucet
every hour and earn Coins in a faucet customized for each user. Our faucet isn't weighted, either—you really can win every prize, and we've already had ten winners of our Jackpot (up to 100,000 Coins!).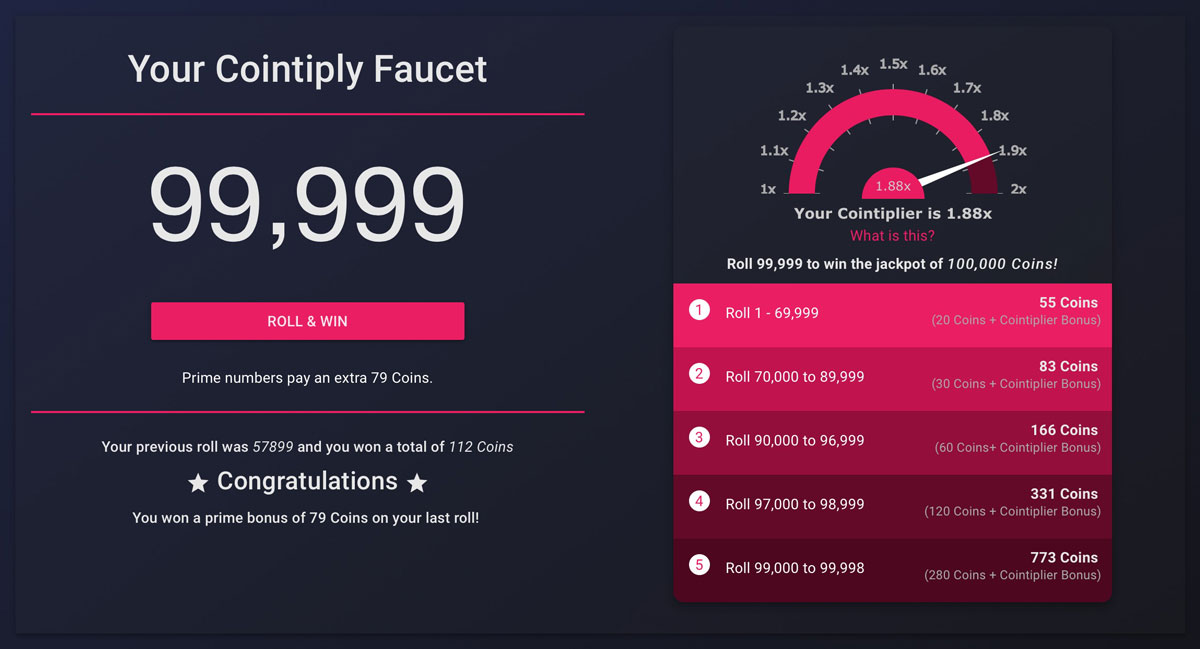 The Cointiplier:
Check out our Cointiplier feature, too, which makes your faucet payouts higher just by earning Coins on the rest of our site. Everyone's Cointiplier starts out at 1.5, and you can bump it up to 2 to earn higher Faucet payouts.
Plus, we pay a bonus when you roll a prime number, and we even have a loyalty bonus for spinning the faucet every day.
The Cointiply Mining Game
We are very proud to announce for the first time our
Cointiply Mining Game
. You've seen mining games, but you're going to love ours! Use your Coins to buy buildings, and earn a steady income in Coins every hour. Upgrade your buildings for even more Mining Power.
Bonus Mining Pool:
We're kicking in Coins every hour for a Bonus Mining Pool, paid out to every Miner based on their total Mining Power.
More Bonuses:
The top three miners earn a bonus every hour of 500, 300, or 200 Coins, and we're giving five 200 Coin bonuses to random miners with active mines. Everyone's eligible!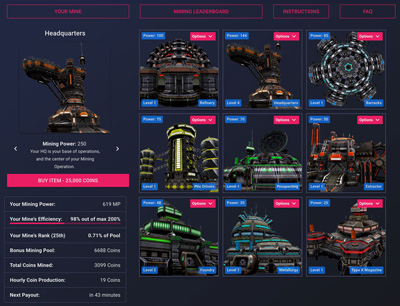 Cointiply Offerwalls
The single best way to earn cryptocurrency is doing offerwalls, and the
Cointiply offerwalls
are the best in the industry: Tap Research, PCT Wall, Adscend Media (watch videos for Coins!), Persona.ly, Peanut Labs, Offer Toro, MinuteStaff and many more. If you check our rates, we're confident you'll find you earn more from Cointiply than anywhere else.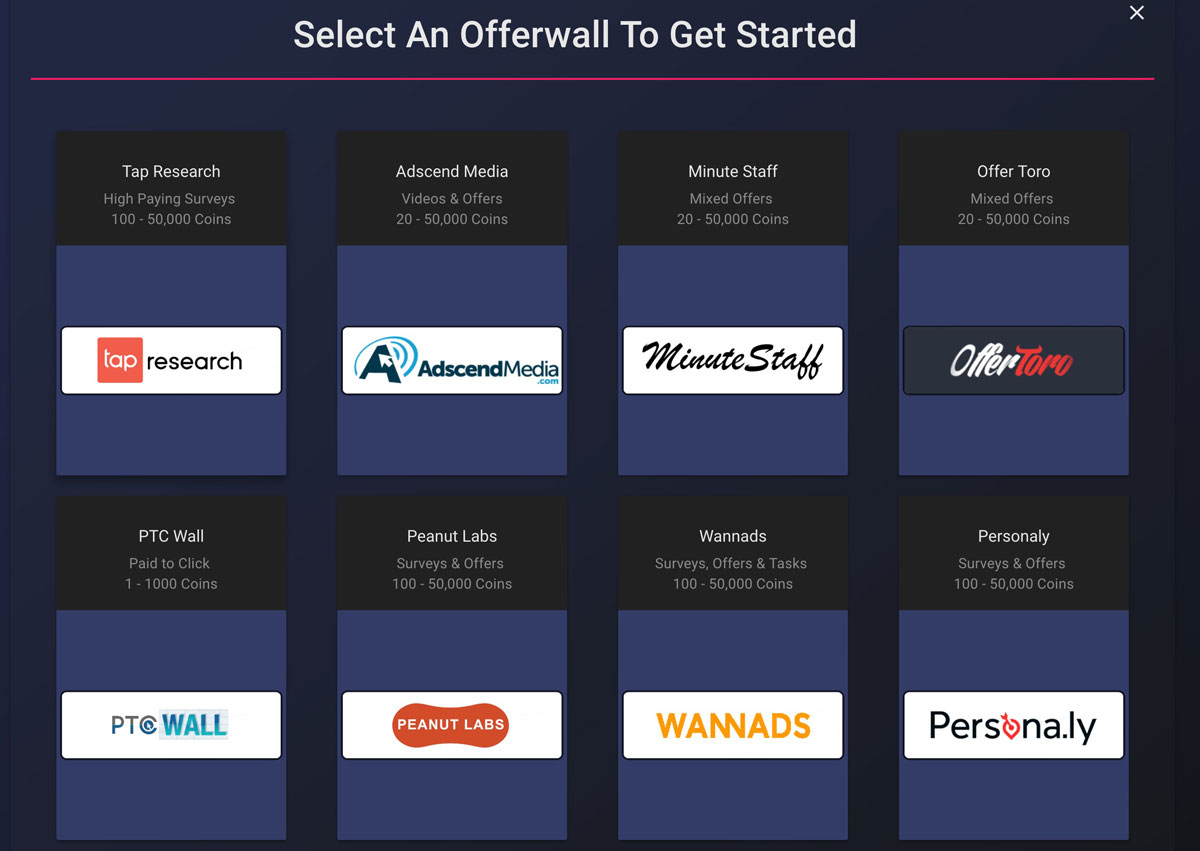 158406 Views

Posted 1 year ago
Comments
Please do not spam referral links. You will be banned.
---
---
---
---
---
---
---
---
---
---
---
---
---
---
---
---
---
---
---
---
---
---
---
---
---
---
---
---
---